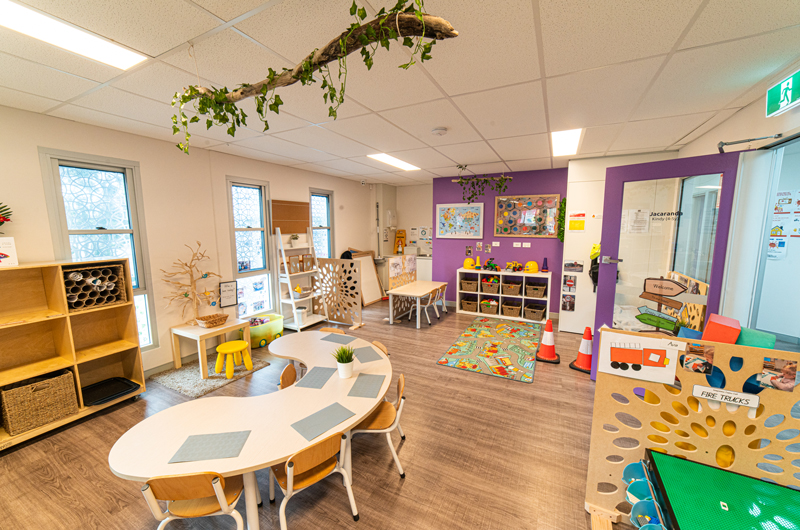 Play centre in Gold Coast play an essential role in promoting play-based learning in early childhood education. Play-based learning is perhaps the best method to ensure that a child is absorbing new information in the early stages of their formative years. Since they are naturally curious, play allows them to explore and discover the world around them and remember most of it with much ease.
In this article, let us further explore what play-based learning is. In addition, learn why it is done better in avenues such as play and learning centres that ensure playtime is not only fun-filled but also beneficial for a child's learning and development.
Play-Based Learning: What Is It?
From the term itself, you can get the idea that play-based learning involves letting children enjoy fun activities while learning simultaneously. It is through this method of learning that children experience guided and meaningful play.
It is also important to note that this type of early childhood education takes advantage of children's innate sense of curiosity. When the children are at play, children learn things such as building, creating, socialising, and discovering more of the environment and the world around them. Other play-based learning activities involve arts and crafts, playing pretends, and enjoying their time outdoors with other children.
Although play-based learning is intended to be enjoyable, it doesn't mean that the children are not learning anything from it. They create a new meaning to things, solve challenges, and hone in other aspects of development with the proper and professional guidance in the process.
Play-based learning also plays a vital role in the Australian Government's Early Years Learning Framework (EYLF). The EYLF emphasises the importance of play-based learning that ensures a child's development in various aspects. It serves as the guideline for early childhood educators to facilitate effective learning in an early childhood setting.
In addition, the framework also reinforces the principles laid out in the United Nations Convention on the Rights of the Child. These principles include the children's right to an education and their right to play.
At a glance, it may seem like this method of learning is easy. Yet, it can be complex and needs an experienced early childhood educator who knows how to handle children and ensure that they grow holistically in child development. Such areas include physical growth, mental, emotional, language, and social development.
Through this learning method, qualified educators can effectively teach and reinforce new ideas and concepts to children in a manner that naturally draws them. They also make sure that every play is a learning opportunity that can engage every child's interest and is tailored to how they learn best.
Pros and Cons of Play-Based Learning
Play-based learning is not all rainbows and sunshine. While it can guarantee to bring good results to your child, there are still some areas where it can be improved.
Pros
Play-based learning allows children to choose their activities and topics. Activities in play-based education can be helpful in the child's transition to kindergarten. They develop valuable skills that make it possible for them to attain academic success further in their schooling.
Most play centres have an environment that is authentic and child-centric. These centres also have designated areas where they can freely play while the teacher is guiding and supporting them.
Since children can have a say on what they do, it is a guarantee that they can focus with ease since they are interested in it. It gives them the feeling that they are playing games, unconsciously knowing that they are learning something.
Cons
Under play-based learning, children are not constantly taught about letters, numbers, and other concepts. Children are also not familiar with academic subjects right away upon entering kindergarten.
It is also a known fact that play-based programs are not linear and are more open-ended. Meaning, educators need to be flexible and receptive as much as possible since they need to find a way to teach ideas and concepts to the children still while at play.
Importantly, giving children too much freedom may not be that good at all times. Too much freedom to what they want also means that this learning method is not as structured as academic learning, and educators are more of a facilitator than a teacher.
Why Enrol Your Children at a Play Centre in Gold Coast?
There is a possibility that you are still hesitant about sending your children to a play centre if you haven't had any history of enrolling someone into one. But once you decide to take a leap, your child will reach many milestones in the long run. Such milestones often revolve around the development of their communication, emotional, mental, and social skills.
Most play and learning centres are fully equipped with the needed appropriate learning materials suitable for every age. Most of these facilities also have child care centre playgrounds. In these areas, the children can carry out extra-curricular activities, which are also great avenues for learning.
There are benefits in play centres that your children won't get at home. Such benefits include socialising with other children of the same age and size. When they mingle with children like themselves, it promotes independence that they couldn't get at home with their parents and siblings.
In addition, there are stages in their lives that can only be within their reach if they have exposure with other children. Among these stages includes getting into school as a kindergartener.
Get Quality Play-Based Learning at a Reliable Play Centre in Gold Coast
As a parent, you obviously want the best for your children. Now that you have an idea about what play-based learning is, you may already be considering enrolling your child in a play centre where fun-filled activities in an educational setting is a possibility and priority.
Jacaranda Early Education is your go-to provider if you are looking for one of the best childcare centres on the Gold Coast. Our curriculum is holistic enough to incorporate different learning styles and follow the EYLF aligned with the Queensland Kindergarten Learning Guideline (QKLG). Most importantly, we also offer free extra-curricular opportunities, which further promotes learning through play.
Should you want to enrol your child with us today, call us on (07) 5500 5044 or message us right away via our website's live chat.